Continuous Compliance Training: A Better Approach to Workplace Behavior Change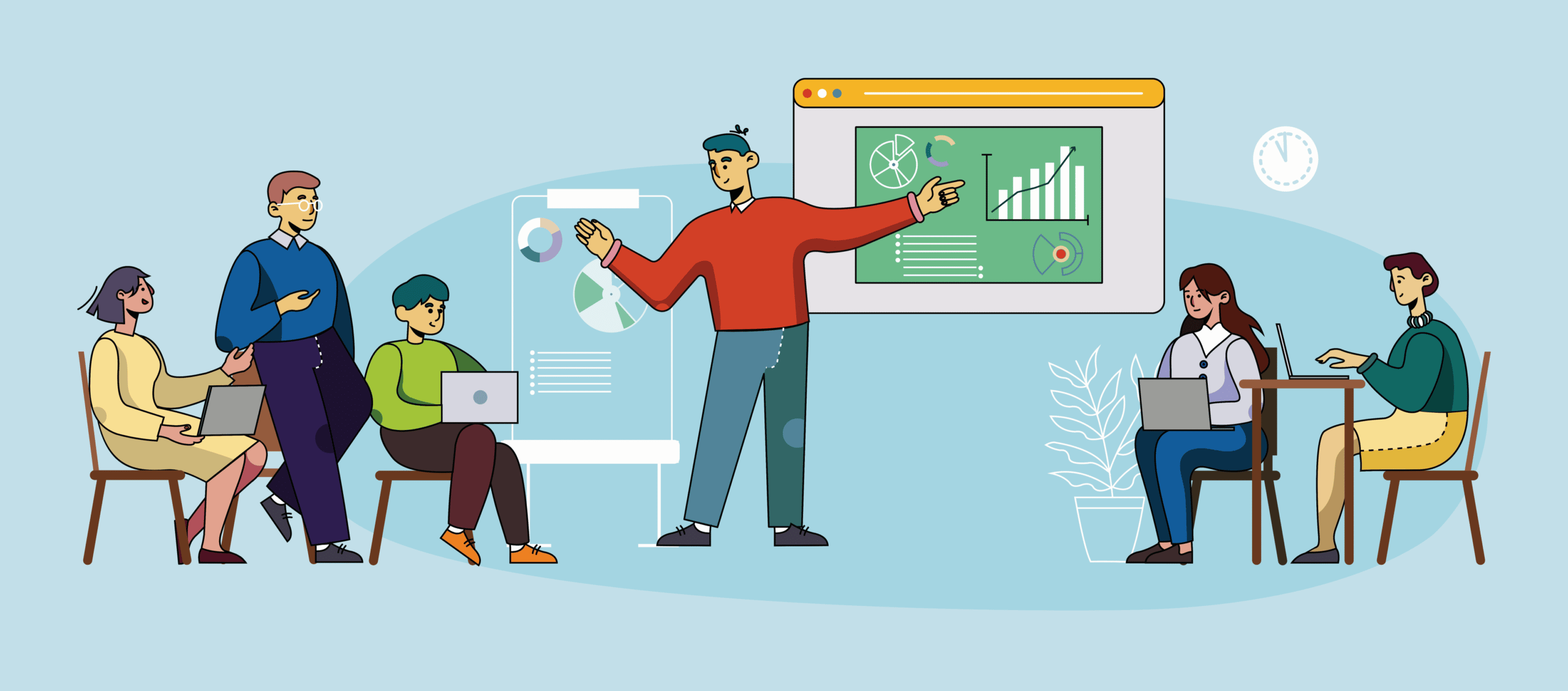 Do you think of compliance training as a one-time activity to mitigate risk or to avoid penalties on an audit?
If so, you're not alone. Let's face it, compliance training often carries with it a stigma of being "boring" or "dry." Regardless, it is still an important and necessary aspect of business—one that can come with significant consequences if you fall out of compliance.
Naturally, it begs the question: If employees view compliance training as boring, and HR and L&D teams see it as a one-time, annual event, how can employees retain what they learn? Likewise, how can their behaviors change if the information isn't enforced? And how can businesses continue to avoid risk?
Organizations can address all of these issues with a shift in mindset about how they create and deliver their compliance programs. How? By treating compliance training the same way they treat continuous learning.
What is continuous compliance training?
Continuous compliance training is about building a culture and strategy within your organization through learning to continuously manage and address risk more effectively. It ensures that you meet regulatory requirements while upholding the safety of your employees, customers, and systems.
While people often link continuous compliance training solely to data security, it can cover all areas of compliance risk, from cyberattacks and workplace safety, to sexual harassment and discrimination.
It is also important to note that being able to continuously evaluate and manage your level of compliance does not mean running a report or viewing a dashboard to monitor course completions. Completion rates are not evidence of the effectiveness of your compliance.
Qualitative information, on the other hand, is helpful in determining the effectiveness of your compliance programs. For example, post-course exams, evaluation surveys, and conversations to determine the level of information the employee retained from the course. Role playing or on-the-job observation could also be helpful to determine an employees' ability to demonstrate what they've learned.
Why does it matter?
Continuous compliance training matters more than ever. Companies are functioning in a much riskier environment as compared to even just a few years ago. The COVID-19 pandemic and remote work adjustments have made certain data risks more pronounced.
And as mentioned previously, not just data risks. The George Floyd incident and Black Lives Matter movement put a glaring spotlight on employee behavior risk. And social responsibility risk, too. This prompted organizations across the country to develop or improve their diversity, equity, inclusion programs. It also revealed the need to implement or revamp their corporate social responsibility initiatives to regain public trust.
Additionally, the #MeToo movement caused employers to rethink their sexual harassment prevention strategy. Several states have passed laws to expand their sexual harassment compliance training. Some states even call for the training to be more meaningful and relatable.
Thus, it might be easier to consider what could happen when companies think continuous compliance training doesn't matter. By underestimating the need to implement these programs, organizations could be faced with:
Disengaged and complacent employees
Harsh fines and penalties from auditors and regulators
Increased susceptibility to discrimination lawsuits or security attacks
Exposing their systems, employees, and customers (and their data) to risk
How can my organization make the shift to continuous compliance training?
Transitioning from your one-time annual approach to compliance training to a fully-fledged continuous strategy will take some planning. Here are ideas to consider before you start:
It might go without saying these days, but for optimal results, you'll need a trusted learning management system (LMS). You'll also need online learning courses, whether you buy them, design your own, or both.
Select a trusted content vendor that regularly updates their compliance courses to meet changing industry, state, and federal requirements.
Speaking of content, it must be engaging and relevant to remain top of mind for your employees. Select content that includes scenario-based learning. Include checkpoints throughout the course to assess knowledge retention, or add an interactive "choose your own adventure" type of course.
Incorporate points, badges, or leaderboards to boost friendly competition among individual employees, teams, or departments.
Training doesn't only have to be online. It could be on-the-job training or other in-person activities that you can still track in the LMS.
Find an LMS that makes it easy for you to track and report on your compliance training.
Align your continuous compliance training strategy with your company's overall risk management strategy.
Finally, measure the true effectiveness—not completion rates—of your program.
For more information on how Schoox simplifies compliance training, download our free eBook: Take the Complicated out of Compliance.
The latest L&D trends and best practices